Preventative Youth Program
Shenandoah Mountain Rescue Group (SMRG) presents a preventative SAR program for children 4-12 based in part on the Association of National Park Rangers' (ANPR) "Lost…but Found! Safe and Sound" video.

The presentation is for Girl Scouts, Cub Scouts, or other similar outdoor youth groups at their meetings as well as elementary school children at their schools.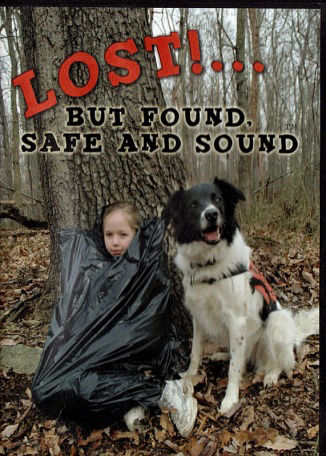 From the ANPR's website:
This 12-minute, professionally produced video is designed to show children, ages 4-12, what to do if they become lost in remote areas such as parks or forests. It follows the actions and thinking of 7-year-old Kelly, who sets out on a long-awaited hike on a beautiful day in the woods with her parents and brother. She runs ahead, gets separated from the rest of the family and becomes lost.
Kelly initially panics and runs aimlessly looking for her family. She then realizes she is lost, and she begins to recall the time a park ranger came to her school and explained what to do in this kind of situation. Gradually, as day turns to night, Kelly takes the appropriate actions and spends the night alone in her "nest" in the woods. The next morning she is found safe and sound by Leni the search dog and his handlers, Brooke Holt and Marion Hardy. Although she is cold, Kelly is just fine because she remembered what to do.
Anne Tubiolo of the National Park Service Interpretive Design Center at Harpers Ferry produced the video with a generous grant from the National Park Foundation. The video is set in Shenandoah National Park, but it is appropriate for any geographic setting.
The SMRG presentation includes:
Introduction of SMRG, what we do and the members helping with this presentation (5 minutes).
Playing of the video (12 minutes).
Discussion explaining the main points of the video (15 minutes).
Outdoor question and answer session (5-10 minutes).
Demonstration of what wilderness search and rescue personnel carry in their pack. (10-15 minutes).
Stokes litter carrying demonstration (10 minutes).
Handout for parents that includes major points of the program.
The presentation can be tailored to your group. SMRG is a volunteer organization and the program is presented by volunteers at no cost in northern Virginia and the DC-Baltimore corridor.
Contact Ronald Herning at ronherning@gmail.com for more information.